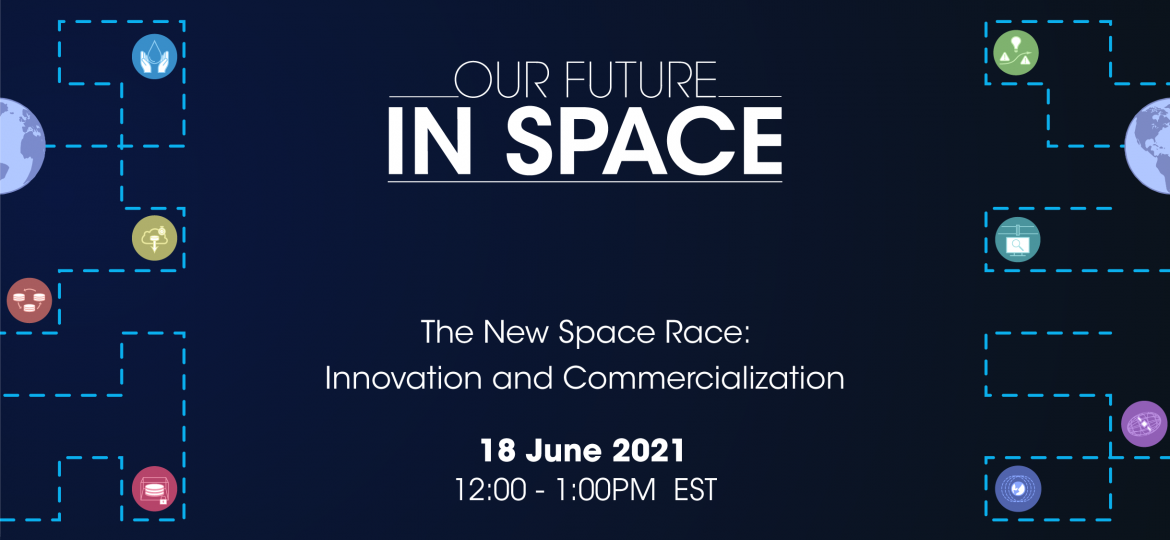 "Our Future in Space", is a series of live discussions between NorthStar Earth and Space Co-founder and CEO, Stewart Bain, and an esteemed selection of guests. Join us as we explore vital topics surrounding earth and space sustainability and respond to your questions about the future of the new space economy.
The New Space Race – Innovation and Commercialization
Our first event, will explore the commercialization of space and the challenges to achieve space sustainability.
We are honoured to welcome Mark Mulholland, Chief Engineer for Space Traffic Management & Space Situational Awareness for the Office of Space Commerce within the U.S Department of Commerce.  We are excited to share Mark's insights with our audience.
We also are honoured to welcome Timiebi Aganaba of Arizona State University as our Moderator. As an assistant professor of Space and Society, Timiebi is versed in all issues related to space and brings a wealth of knowledge and experience to our panel.
The first discussion takes place Friday, June 18, and we would love to have you register here (https://www.eventbrite.com/e/our-future-in-space-tickets-158641810927) and look forward to seeing you there!