Space Information & Intelligence (SI²)
NorthStar is developing the world's first commercial space-based High Fidelity SI² system.
NorthStar will accurately predict orbital collisions and serve as a unifying data source to validate, calibrate and improve the performance of all ground-based SSA systems.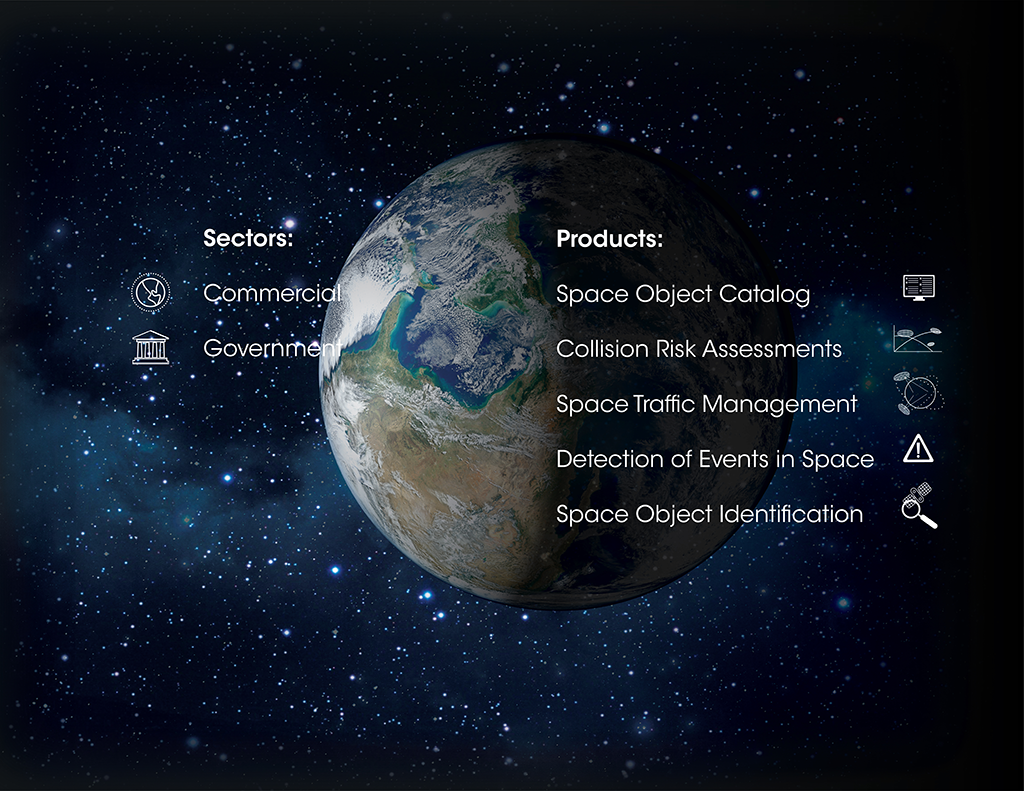 NorthStar will offer superior Near-Earth Object Monitoring, Orbital Hazard Assessments and Object Catalogue Updates, delivering high fidelity SI² information services based on:    
Precision sensors located in space.  

 

Monitoring debris and active satellites from multiple viewing angles.   

 

Proprietary software algorithms which will predict the location of objects in space, more accurately  than any system in existence.   

 

Big data analytics to deliver SSA information tailored to the needs of users.